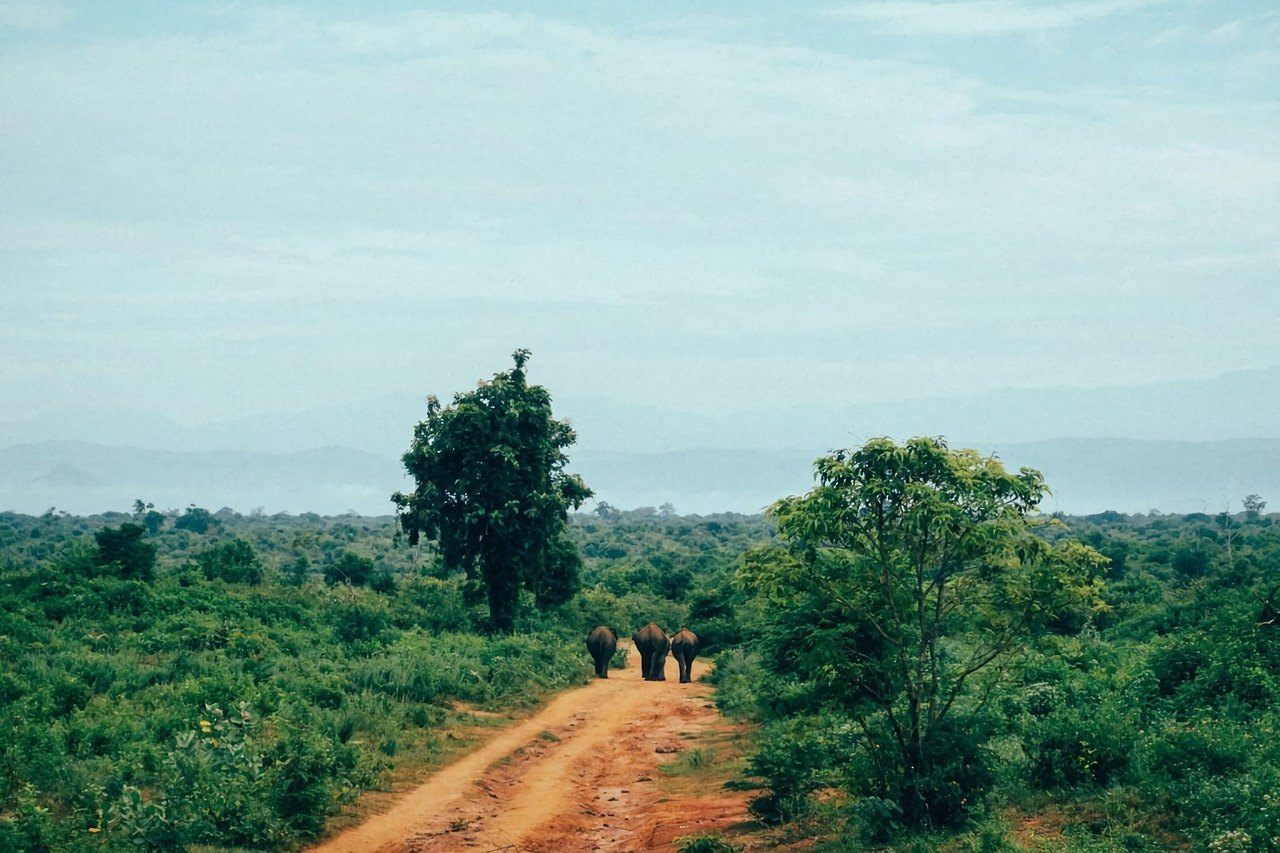 Sri Lanka is a beautiful island country located in the waters of the Indian Ocean. It offers a wide range of place that one can explore as a tourist. It has a lot of temples, historical places, beaches, mountains and national parks. The culture and food of the people of Sri Lanka is also truly worth exploring. If you ever plan to visit to the country then here are a few must visit places of Sri Lanka that you should definitely explore.
Kandy
Kandy is a historical place located in the central part of Sri Lanka and was once the capital city of Sri Lanka's royal dynasty. Even today, you can find many historical places in Kandy that throw light of the history of Sri Lanka. People who are interested in history and culture should definitely pay a visit to Kandy. The National Museum of Kandy will be an interesting visit which showcases the history of the region via artefacts and exhibits. The royal palace also has a lot to offer to its visitors. Make sure to go to the Kandy Lake and hiking around it where you will come across numerous temples and shrines. The surrounding mountains has many tea plantations where you can taste different tea flavours.
Galle
Located at a two hour drive from the capital city of Colombo, the city of Galle in Sri Lanka is a delight. It is an ancient trading port that has been built in the European style reflecting the culture of its former colonizers. The highlight of this place is the Galle Fort which is a walled town and a must visit places of Sri Lanka. It is considered as a UNESCO world heritage site and has several shops, boutiques and restaurants. The fort area is surrounded by water on three sides and can be explored on foot.
Yala National Park
Home to a variety of birds and animals, the Yala National Park of Sri Lanka is like a wonderland for wildlife enthusiasts. Famous for its leopard safaris, the Yala National Park is known to provide some stunning sights of the majestic animals where you can follow them in the grasslands. Apart from this, you can also spot some Asian Elephants. There several ecosystems, such as the beaches, grasslands and tropical rainforests within the park and experiencing them first hand during the safari is something that you should not miss.
Tangalle
As an island country, Sri Lanka has no dearth of beaches. But if you are looking to explore a variety of beaches in one place then you should head to Tangalle located in the southern coast of the country. Boasting of some of the best resorts in Sri Lanka, Tangalle has a diverse landscape and has something for everyone. At Tangalle, you are sure to get the beach atmosphere of your choice. From large stretch of open sand to remote secluded tropical coves, Tangalle has it all. Enjoy a great beach vacation at Tangalle while you stay at the many luxurious beach resorts.
Ella
If you are looking for a relaxing getaway in Sri Lanka away from the hustle bustle of the city, then Ella is the place for you. A small town located in the hills, Ella is a place where the calm atmosphere will instantly put you at ease. It is surrounded by lush tea plantations and has several guesthouses and restaurants which serve amazing food. The people of Ella are very friendly and do their best to make you feel at home. One of the best ways to reach here is to take a train from Kandy or Colombo and enjoy the stunning views during the journey.