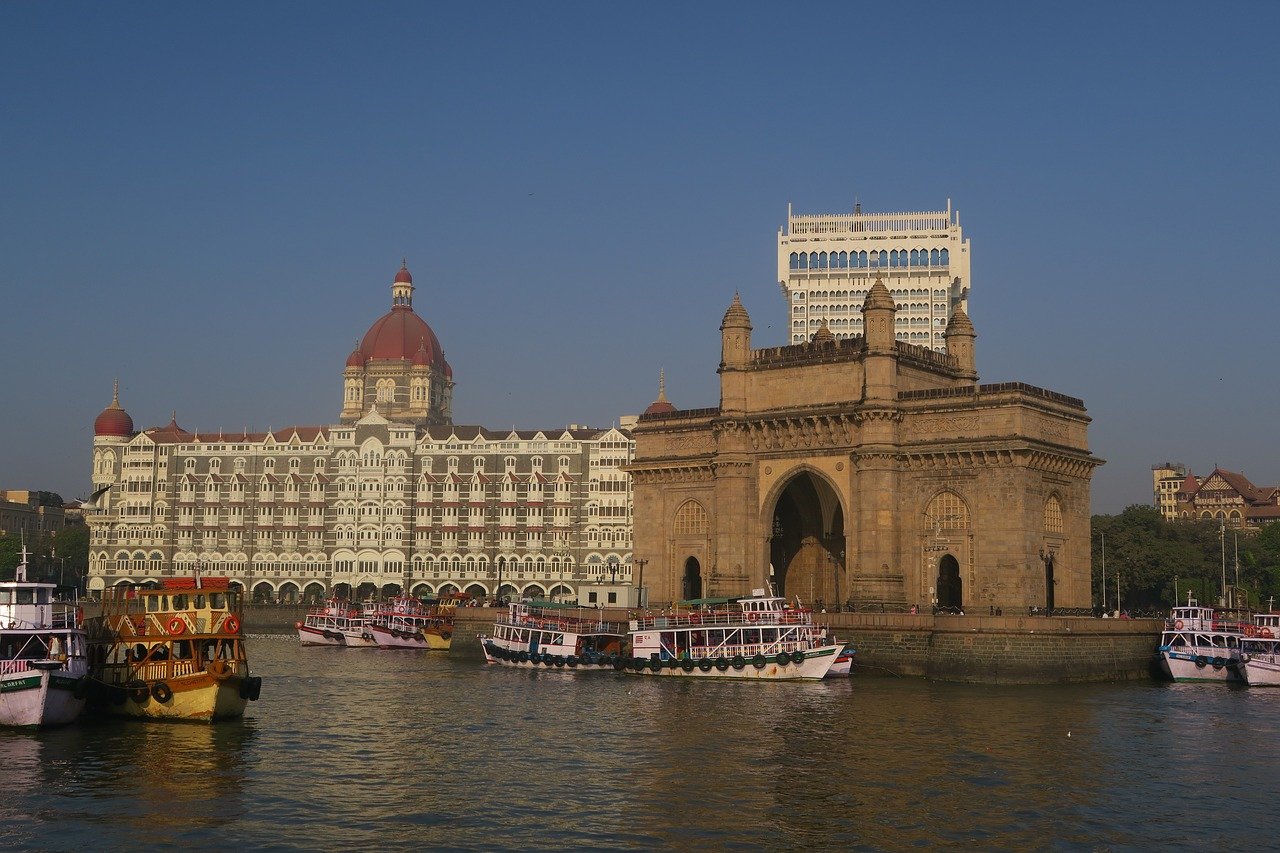 India is relatively inexpensive when compared to many other nations. The cost of living in India varies depending on your occupation and location. Your daily expenses for necessities like food, water, and shelter range from rupees fifteen thousand to twenty thousand. It can result in a bigger amount or a smaller amount, depending on your expense. In very large cities, it costs, on average, between rupees ten thousand to fifteen thousand per person each month to live comfortably. Mumbai and Delhi, which cost on average between seven thousand and ten thousand rupees per person per month in smaller cities, are among the top forty most expensive cities in Asia for foreigners. In this article, we will brief you about the top five most expensive cities of India.
1. Mumbai
Mumbai, India's financial centre and a favourite location for global firms, is one of the most expensive cities of India in terms of both living expenses and lodging rates. The city is extremely impoverished, and the largest slum in Asia is located here, but it is also home to wealthy people who own bungalows.
It is one of India's most advanced cities and serves as the nation's financial hub. Mumbai's population is expanding at the fastest rate each year, which has increased demand in all economic sectors and raised the cost of living in the city. It is worth spending money on such a lovely city that gives all the conveniences, comfort, and elegance, nevertheless, if you are employed and make a respectable living.
2. Delhi
The city ranked second is known for having A-list politicians, the largest governing bodies in India, and many bureaucrats. Delhi, the nation's capital, is home to a sizable base of government operations, which means there are many career chances available there for young people. Delhi is the capital of India, thus it makes sense that it would be pricey. However, Delhi might be the best shopping destination ever if you know where to go. You don't have to reside in the city proper. You may enjoy the same advantages of city living by looking at 1 BHK homes close to Delhi because they are easily accessible. Additionally, you may undoubtedly find fantastic offers when looking for 1 BHK homes close to Delhi.
3. Chennai
According to the Cost of Living Survey, Chennai is India's third most costly city for expatriates to reside in, after Mumbai and Delhi. Only 5% of Delhi's cost is saved in Chennai. The cost of renting a home has increased by 13% in Chennai since last year. According to the consulting firm's data, Chennai is just behind Mumbai in terms of the price of alcohol and tobacco. The cost of groceries, dairy, and poultry items in Chennai is comparable to that of Mumbai and Delhi, making it one of the costly cities in India for apparel and footwear.
4. Bangalore
Half of the personnel were from outside of Bangalore, and it led it to be developed into a Silicon Valley. Being bachelors, the majority of them had no worries and were willing to spend anything to fulfil their demands. People learned that these people are willing to accept higher wages than the price, and they realised that they were getting paid more than they ever required. It goes without saying that the profit margin was raised, and Bangalore is now pricey. Bangalore may appear expensive when compared to other cities because, in general, hotel rates are significantly higher because of their style of living and the rent they pay.
5. Hyderabad
Hyderabad's housing costs increased by 7% in the fourth quarter of 2021. Hyderabad has overtaken Mumbai Metropolitan Region as the second-most expensive housing market following the increase in average prices. The last quarter of 2021, which includes the Indian holiday season, saw the largest price increase in Hyderabad. Telangana's capital city's housing market is still in high demand. It is one of the high-priced cities in India.