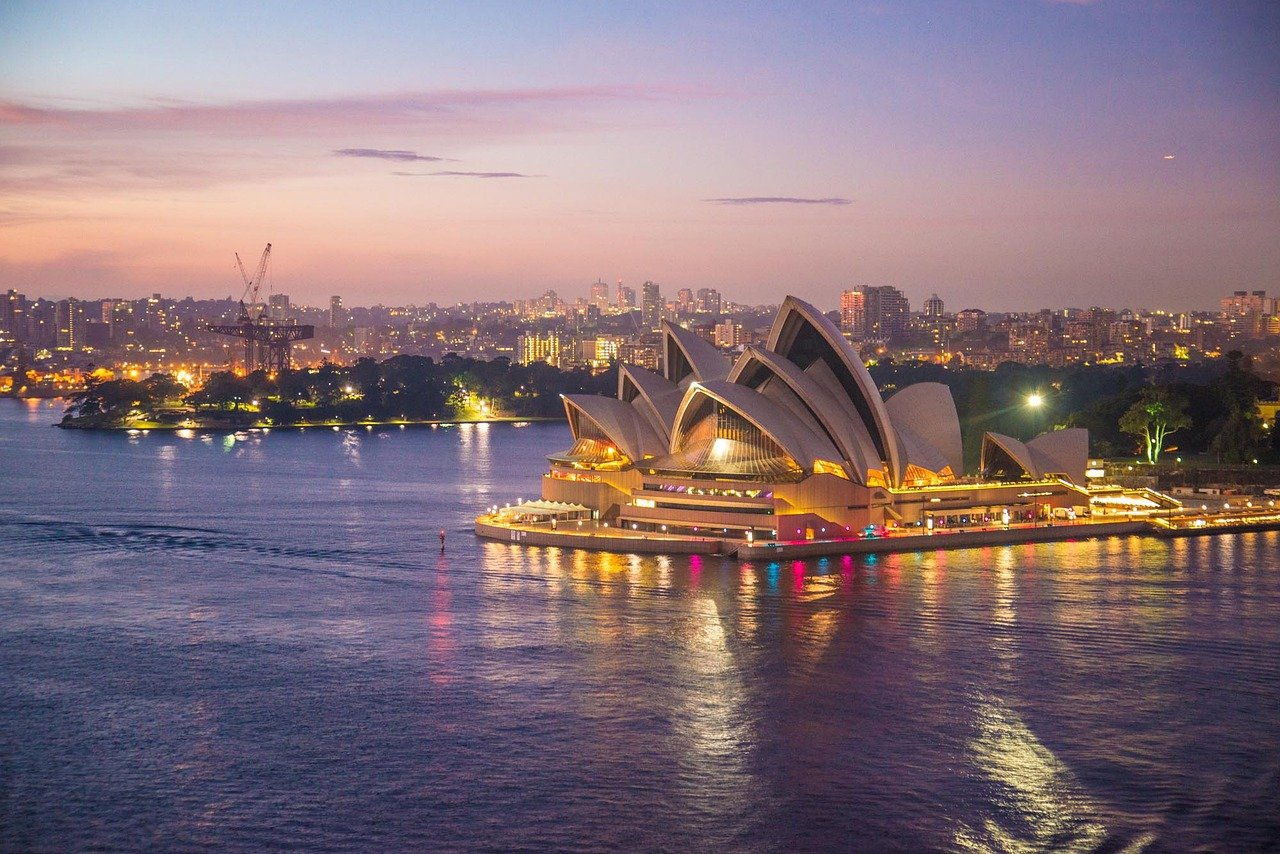 One of the most iconic destinations in the world is undoubtedly Sydney, Australia. From the opera house to the beach, every part of this city has been photographed and framed for admirers to add to their bucket lists. If you're planning a trip to this adventure down under, make your Sydney, Australia trip memorable with these eight tips.
Have lunch at the Sydney Opera House
Today, opera isn't the most popular music around. If you fall into the category of "rather not take in a show" then you can still marvel at the Sydney Opera House from the outside by having lunch right next to it. This dining option gets you up close and personal with the iconic destination without purchasing tickets to go inside.
Swim at Bondi Beach
Bondi Beach is one of the most famous beaches in the world, known for world-class surfing. This should easily be at the absolute top of your list when you go for your Sydney, Australia trip. The white-sand beach is shaped like a crescent moon, which in itself is special for any viewer. Lined along the beach is akin to any beach town, with shops and dining options to choose from.
Here, you'll find a laid-back, surfer vibe as beachgoers are seen with surfboards in hand. However, it is Australia, so you'll also notice the scooters throughout the streets. If you're not a beach person, but still want the view, you can swim in the Iceberg's ocean pool any time of year. This pool is picturesquely known for its low-lying proximity to the ocean, where waves can be felt crashing onto it and swimmers.
Catch a view at Coogee Beach
Coogee Beach has a major attraction that welcomes guests of all kinds—the Coogee Pavilion and can be included in your Australia trip. This two-story building has a fine dining restaurant, cocktail bar, and beautiful rooftop. If you were to compare it to a location in the United States, it's the equivalent atmosphere of any of California's seaside, rustic restaurants. While at Coogee Beach, you'll find plenty of people working out, walking around, and just taking in the scenery. Before or after the beach, you'll enjoy the rolling hills as you dine and experience true local flavor.
Hike the Blue Mountains
The Blue Mountains are a mountain range about an hour and a half away from the Sydney city center. They got their name from the blue haze that circles the mountains, which makes them a breathtaking sight to take in—steep cliffs, rugged terrain, cliffs, forests of eucalyptus, waterfalls, and plenty of other flora. You can choose to either park and take in the scenic overlook, which will give you ample opportunity to view the beautiful region. Or, if you're feeling adventurous, find a hike in the area and walk your way through the region. Its proximity to Sydney makes it for a great day or half-day excursion that you won't want to miss.
Climb to the top of the Sydney Harbour Bridge
One of the world's most iconic bridges, in one of the equally recognizable harbors, offers something very unique. You can climb to the top of it! There are a few bridge climb options, which are good to choose for those who might have certain reservations about heigh. You can walk the entire length of the bridge, south-to-north, and walk all 1,621 steps. Or, you can ascend to the top of the bridge at 1,332 stairs high along the upper arch with a height of 134 meters. On each of these climbs, you'll be well equipped with safety equipment, a debriefing, and a guide. Plus, both options give you an exceptional 360-degree view of the surrounding harbor.
Take in a view at Pylon Lookout
If you're a little skittish about an entire bridge climb but still want the breathtaking view, you can opt for the second best view. The Pylon Lookout is an 87-meter height lookout point with a 200-stair climb that offers unparalleled views without the inherent fear factor of the Sydney Harbour Bridge itself. On this ascension, you'll enjoy all the benefits of the view and take as much time as you want up top.
Take a pub or brewery tour
Sydney is home to dozens of pubs and small-batch breweries. And what better way to taste the local flavor than with a tour? There are several tour options to choose from. All you have to do is look up the one that's best for you. These tours will give you a lot of insight into the historic nature of many of these pubs/breweries, and give you an opportunity to meet the owners or brewers themselves. Plus, you'll be able to meet new, like-minded people. Tours are a fantastic opportunity to connect with others that might guide you towards a new activity or even join you on your next one.
Explore Paddy's Market
Marketplaces are a fun, interactive way to experience any major metropolis—all the big cities have them! At Sydney's Paddy's Market, you'll take in over 1,000 vendors to choose from for food and shop. For over 150 years this marketplace's two locations—Haymarket and Flemington—have entertained locals and tourists alike. You'll easily be able to spend two or three hours in this location.
As you create a memorable Australia trip, find luggage storage Sydney to do all of your adventures hands-free and as soon as possible. You want to make the most of your days, so finding luggage storage will quickly, and easily, help you optimize your experience.