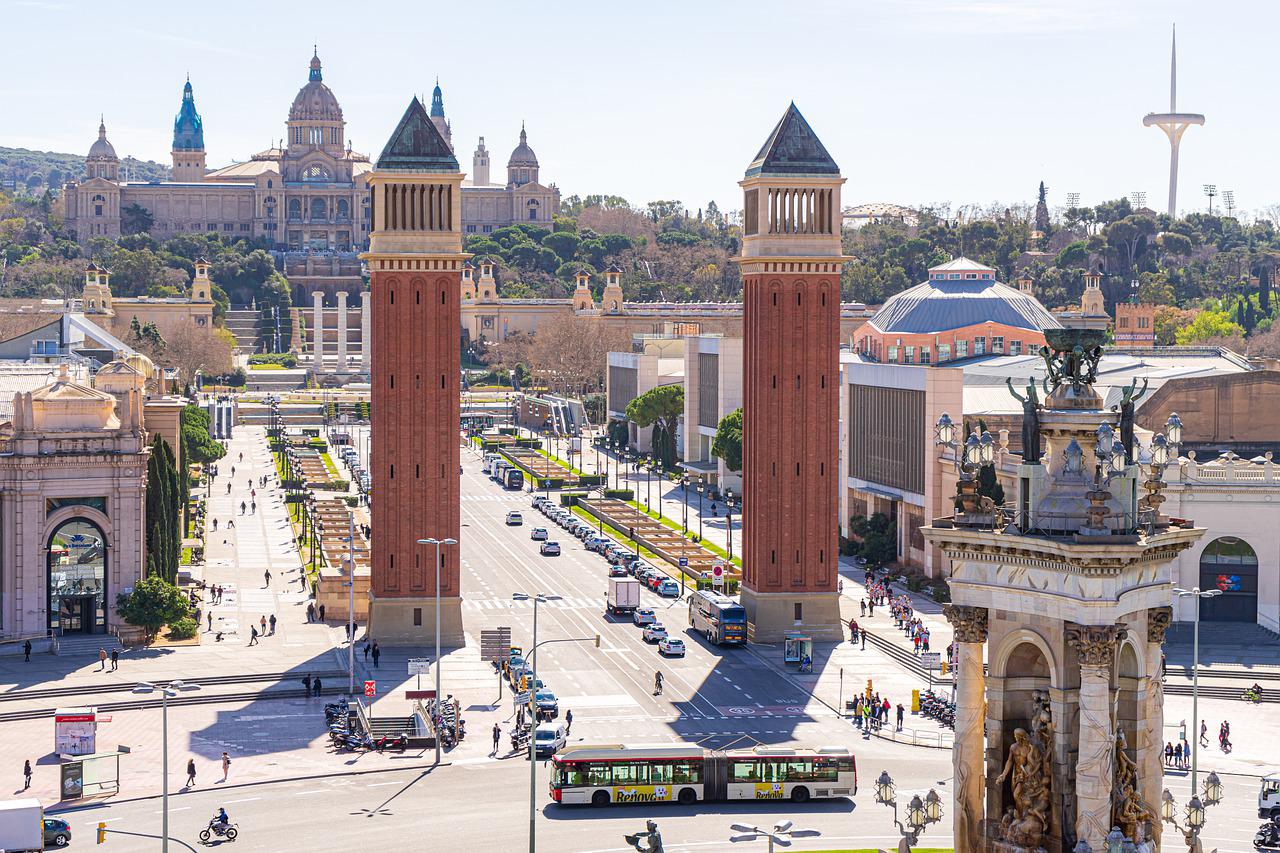 Spain is not a very costly place to live. It is easier to understand why present price levels are comparatively low when considering that the average pay is lower and the unemployment rate is higher than in the rest of Europe. As a result, you will discover that Spain is rather affordable as a foreigner. The average cost of food in Spain is thirty-two euros per day, though meal costs might vary. An average supper in Spain should cost about thirteen euros per person while dining out, according to the spending patterns of prior visitors. However, in this article, we will tell you about the top five most expensive cities of Spain.
1. Barcelona
Barcelona is one of the most expensive cities of Spain, if not the priciest, especially for international students on a tight budget. It is a bustling, multicultural city, and its architecture is particularly intriguing and distinctive. In contrast to other cost-effective Spanish cities like Córdoba, Salamanca, or Granada, the general cost of living can be viewed as high. Living in Barcelona wouldn't be too difficult for someone who has mastered the art of budgeting. Barcelona's cuisine is delectable, its beaches are serene and sun-kissed, and its universities are of the finest quality.
2. Madrid
Madrid is a beautiful place for There are many places to eat in Madrid, and the costs vary greatly. As with premium restaurants in other renowned cities, expect to pay quite high costs at upmarket tourist restaurants in Madrid. On the other hand, you can find a wide range of fairly priced dining options. While basic hotels in the city can be quite pricey, Madrid is one of the costly cities in Spain. The average traveller sleeping in a midrange hotel and eating in mid-range restaurants will spend about fourteen hundred euros for a week's stay in the city. You may live in Madrid for about eight hundred euros to fifteen hundred euros per month.
3. Zaragoza
Restaurants are well-liked and frequently frequented in Zaragoza, despite the fact that they are very expensive. Zaragoza is the most costly city in Spain in terms of utilities, with costs that reach two hundred and fifty euros per month without Internet access. Remember that electricity is highly expensive in this country, particularly in the summer when the air conditioning is on. For those who would rather spend money on a healthy lifestyle, there are numerous inexpensive options accessible in terms of entertainment and nightlife, as well as inexpensive tennis courts and fitness centres.
4. San Sebastián
According to a pricing comparison research, a city in the Basque region of Spain has the highest cost of living in the country, with living expenses around a third higher than the national average. Surprisingly, San Sebastián is one of the high priced cities in Spain and even more than two capital cities, Madrid and Barcelona. The average cost of eating in San Sebastián is twenty-five euros per day, though meal costs might vary. An average lunch in San Sebastián should cost about ten euros per person when dining out, according to the spending patterns of past visitors.
5. Ibiza
Upmarket tourists that seek a mix of beautiful landscape, high quality restaurants and bars, elegant shopping experiences, and exciting nightlife frequently visit the island. If you want to party, Ibiza is a highly costly island to visit. Ibiza is actually as expensive as many other European towns when it comes to lodging in premium areas and the cost of event tickets to attend the major nightclubs. From hotels and villas to Airbnb and hostels, the island offers it all. Especially the opulent offers, these can get very pricey during peak season. If you want to visit Ibiza at a more moderate price, you should go there during the low season.