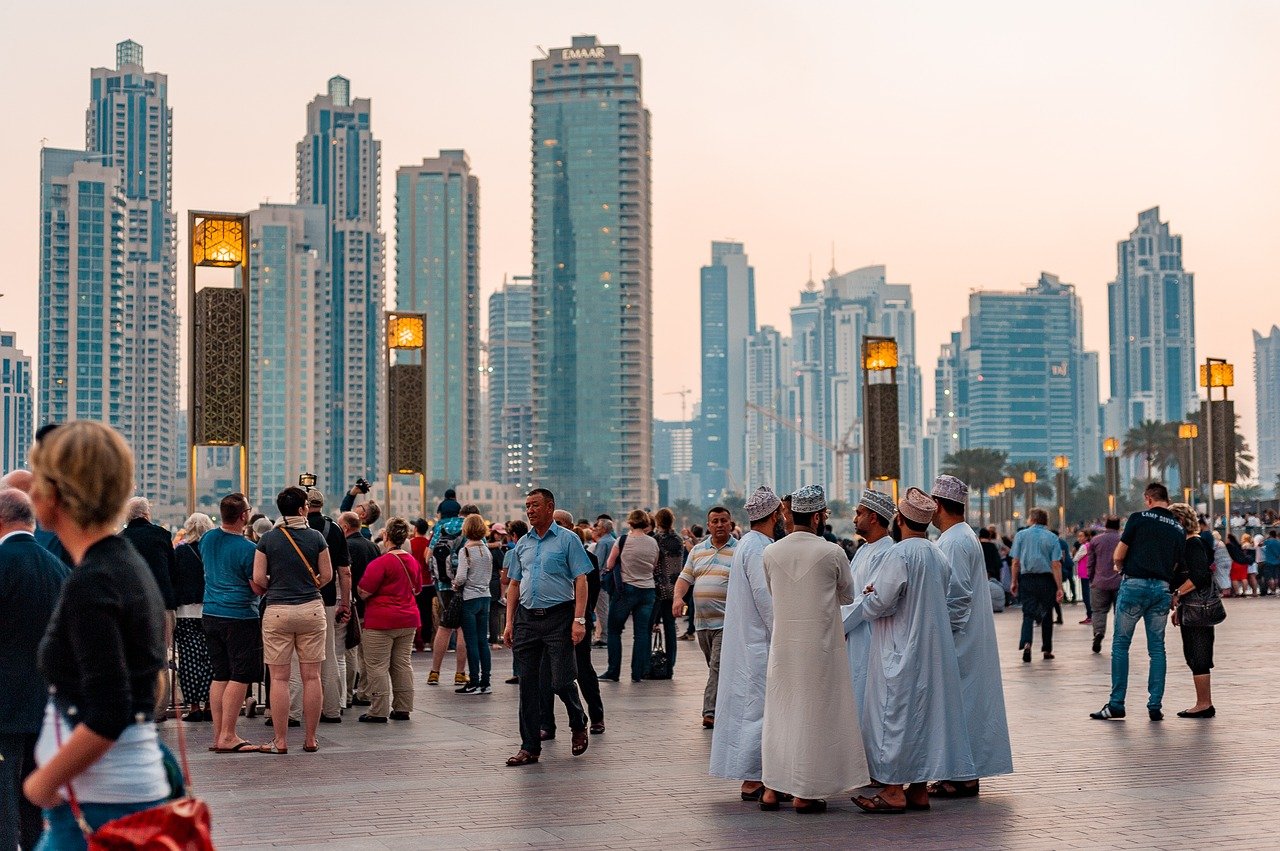 The answer to whether living in the United Arab Emirates is expensive is yes. The cost of living in the UAE varies based on the emirate, but overall, it is expensive. In terms of the world's most costly cities for expats, both Abu Dhabi and Dubai have fallen. With a GDP per capita of $57,744, the UAE is the third-richest nation in the world, behind only Qatar and Luxembourg. The majority of its revenue is generated by the manufacture of products and delivery of services connected to petroleum, petrochemicals, aluminum, and cement. In this article, we will brief you about the top five most expensive cities of the UAE.
1. Dubai
For high net worth individuals, Dubai dropped two points to take up 14th place on the list of most expensive cities of the UAE. The majority of its revenue is generated by the manufacture of products and delivery of services connected to petroleum, petrochemicals, aluminum, and cement. Nevertheless, it costs roughly 25% less than New York City and 4% less than the nearby Abu Dhabi. Someone must make a minimum monthly wage of AED 10,000 in order to sponsor their family to immigrate to the nation.
2. Abu Dhabi
A seven-day trip to Abu Dhabi costs, on average, $1,367 for a single traveler, $2,455 for a couple, and $4,603 for a family of four. Hotels in Abu Dhabi cost between $38 and 84 per night, on average $54, while most vacation homes cost between $80 and $360 per night. According to data from ECA International, Abu Dhabi is now among the most costly locations for expats to reside in. Due to rising costs and a stronger currency during the previous year, Hong Kong has continued to hold the title of most expensive city in the world.
3. Sharjah
Without rent, the average monthly expense for a family of four is $2,437. Without rent, a single person's projected monthly expenses are 716 dollars. Without regard to rent, Sharjah is 53.57% less expensive than New York, while its cost of living is twenty-eight percent lower than that of Dubai. In Sharjah, the average monthly salary for an employee is roughly 20,400 AED. The average pay ranges from 4,560 AED, which is the lowest, to 94,000 AED, which is the highest; however, the maximum compensation is higher. The usual monthly salary includes accommodation, transportation, and other necessities. Sharjah offers about everything a traveler might need to enjoy the United Arab Emirates to the fullest.
4. Al ain
The Camel Souk in Al Ain is well-known for being vibrant and active, drawing buyers and breeders from all over the United Arab Emirates, as well as business people and shepherds from the Al Rashaida tribes. The only location in the nation to be listed on UNESCO's World Heritage List, it is one of the top destinations in the UAE for tourists interested in learning about local history and culture. However, Al Ain's average cost of living is $1910 for families, $1229 for students, and $957 for bachelors alone. Al Ain is also twenty-six percent less expensive than Dubai.
5. Ajman
According to estimates, a family of four would spend $1,845 per month on living expenses in Ajman, not including rent. Without housing, the projected monthly expenses for a single individual are $521. Without considering rent, Ajman is sixty-four percent cheaper than the USA's city New York. Similarly, a couple renting a one-bedroom apartment in Ajman should anticipate paying annual rent that ranges from AED 16,000 to AED 32,000 on average.