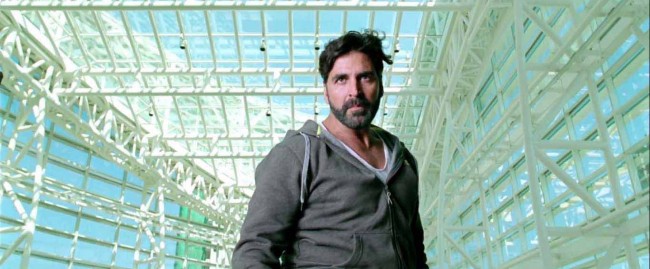 A short glimpse of the movie Gabbar is back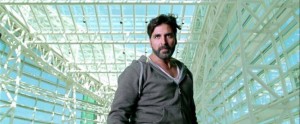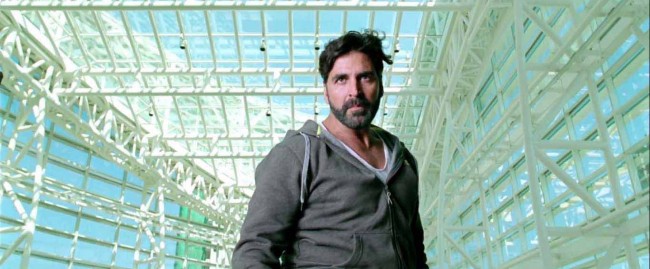 Gabbar is back is one of the movies that is related to fight against corruption, starring, Akshay Kumar and was released in 2015. The whole story revolves around a common man who had to transform into Gabbar to fight against corruption. The kidnapping and murder of the policemen and other corrupted people create fear in the society and act as a deterrent against such acts.However, Gabbar abided by the law and hence got executed in accordance with the law.
Why is the need of a person like Gabbar to fight against corruption?
A common man in India fears to go to the police station to register an FIR. There are innumerable mischievous things happening on a day to day basis with people and thus one finds helpless at some point of time in their life. Parents are reluctant to approach the police even if it is a matter of their own children. When a commoner is complaining, the system might force that person to succumb to their ways and corruptions. After undergoing the whole pain and agony even if an FIR is registered the case remains pending in court for a long time. Presently there are more than 2 crore cases pending in Indian courts at some stage or the other. The presence of the witnesses are many times required in court which in turn causes hardship and also leads to delay.
Nonetheless, if a high profile case is registered, the proceedings gets a reflex response from the whole department which leads to speedy disposal of the case. All this requires an introspection not only by the police personnel but also by lawyers who are also very much responsible for such a system and the delay in the disposal of cases.
Below is the list of some of the questions which every common man must be having-
1) Why policemen are not willing to register an FIR even if the police station is not under that area? A person can register any complaint in any police station which is a mandate of the Hon'ble Supreme Court as can be perused from many of the Supreme Court judgements. Under Section 154 of Cr.P.C it is mandatory for police to register a first information report and to investigate the same. However, the people i.e the common man is unaware of how to deal with the situations when police refuse to register their complaint. A person in such a situation can write a letter to the higher officials of police stating his/ her complaint. Also, the complaint can directly be made to the magistrate as mentioned under the Code of Criminal Procedure. The question which still arises is why the victim always suffers. The saying "Justice delayed is Justice Denied" is an untold truth.
2) Why bribe has to be paid when it comes to police verification, local address verification, Visa stamping etc? It is an official duty of the designated government officer. The government is paying them for it and thus no bribe in any form either big or a small amount is legal and upon complaint about the same, action can be taken against the concerned person. Also, departmental proceedings can be initiated against that person.
3) Why does the matter gets resolved by giving bribe when get caught by traffic police? In a post by Markandey katju, former Press Council Chairman and former Supreme Court Judge, he gave an interesting solution to this problem and even specified the amount which can be charged by Traffic Police!
You are requested to check the exact fine amount from the government website quickly before paying a penny to the officials. Almost everyone carries a Smartphone with internet connectivity and searching would not take more than 2 minutes. Please never agree to pay without a receipt of the fine and signature of the official on it. We request everyone not to pay bribe at any cost just to get rid of the situation. The panic situation enables them to take bribe. One short step from everyone can be a fight against corruption.
4) It takes a long time for a victim or a complainant to get justice and in most cases the culprit freely moves out. If we turn the tables round, the under-trails would be kept in jails more than they would have, had they been convicted.. This raises a question mark on the Judicial system of the country as a whole. Getting justice is an unfulfilled dream for the majority. When will the time come when every common man will show their trust on our judicial system and will be sure that they will get justice at the right time?
5) Who is taking advantage of loopholes of the law mostly? For example, Pan masala is banned in Maharashtra. Are we not seeing people still having it? How is it still available in the market? Who gets benefited the most out of this?
6) Most of the citizens respect Army personnel's, BSF and Navy personnel's but not the police. Why? Police is made for civilians but still that the civilians fear them. Police should be people friendly and not people threatener. This is really very shameful for a developing country like India but have we ever thought for once that who is responsible for this? Don't you think better development can be done once the system has a concrete police system?
7) Article 16 of the Indian Constitution mandates that there should be no discrimination on matters of public employment irrespective of religion, caste, sex, creed, place of residence, race etc. It is a fundamental right of every citizen. The directive principles under our constitution lay down that it is the responsibility of the state to ensure welfare of citizens.
8) There are no proper and free medical services for the poor in our country. A poor helpless person goes to the government hospital, faces pauperism for the treatment, but who is there to listen to them? Not even a single person is ready to at least listen to them. When those days will come when a poor person will be able to fight with the sickness they are suffering from?
9) When it comes to education system of our country when the children of poor will go to good schools. In India it is the right of every child to get free and compulsory education. Even after this, why so many children are illiterate in our country is a thought provoking question. Also, education in our country is very costly hence poor couldn't afford it and it remains a dream for many parents to send their children to school. When the time will come when every single child of our nation will go to school irrespective of the gender?
10) When a false case is filed against a person usually his whole life is wasted defending it. In the whole process a person faces financial loss, loss of time including respect in the society. Spending money for years is another consideration which one has to keep in mind while fighting against someone in the court. People who earn for a daily meal, can they afford fighting for a case and going to courts for years?
Final Words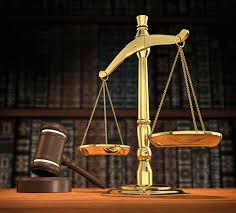 The above mentioned problems are only some of the problems we are struggling with. We can say very surely when every child of our country will go to the school, when we will give equal treatments in our hospitals to every person whether rich or poor, when policemen in our surroundings will do their duty honestly and when our judicial system will do speedy justice then our nation would do progress and would classify as a developing country. A small step from everyone can help to fight against corruption.