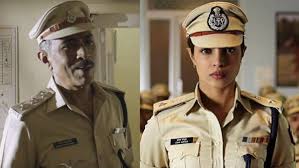 Short Biography-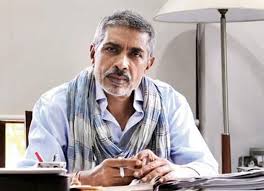 Prakash Jha, a name in Bollywood known for his classic movies based on real life events especially politics and crime.  He has won many awards in his film making career like National Film Award, Screen cinema award, zee cine award, Special jury award and many more. He started his career with a documentary Under the Blue and he first got recognized with his movie Damul which was released in 1984, and won many awards. Audience always felt a difference in the way the movies are presented by Prakash Jha. He has contributed in all major roles like, Director, Producer, Script writer, Dialogue writer, Editor, Story writer, and now Prakash Jha as an actor with his movie Jai Gangajal released on 4th March 2016.
Prakash Jha's best films
Best films of Prakash Jha includes, Damul, Mrityudand, Rahul, Dil Kya kare, Dil Dosti etc, Gangajal, Rajneeti, Chakravyuh, Aarakshan, Apaharan, Satyagraha and Jai Gangajal. Most of the Prakash Jha movies receive incredible audience appreciation and now the real acid test as an actor with Jai Gangajal was important too.
Prakash Jha- Debut as an actor
 Bollywood has witnessed many producers cum directors trying their luck as an actor in their own films. Himesh Reshamiya is one such known personality who became an actor after being a singer, director and producer. Albeit, he was not much applauded as an actor by the audience like his songs were appreciated. Prakash Jha as an actor, the new entry into Bollywood with his own film Jai Gangajal; the sequel of film Gangajal has received tax free benefits from many states in India.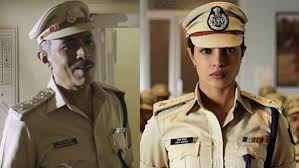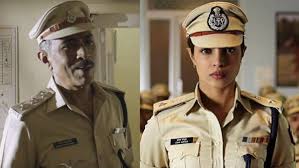 Prakash Jha as an actor played the role of a corrupt policeman during the first half of the movie and then turned to an honest policeman. Priyanka leads the role of SP in the film posted in Bankipur district. There are situations where the role needed a serious actor and we feel Prakash Jha has hit the ball out of the park with his outstanding performance and dialogue delivery. His personality is comparable to acting of Nana Patekar, which no one doubts and is one of the top actors in Bollywood known for his serious acting.
Acting an inborn trait
Actors are suited with some kind of unique roles associated with their personality and it cannot be gainsaid that the role of a corrupt policeman was very well done by Prakash Jha. Few other serious acting personalities include, Nana Patekar, Nawazuddin siddiqui, Irfan Khan, and Randeep Hooda. We have seen Sunny Deol with his action scenes as one of the best, but when it comes to dance and romance, no one forgets the tragedy in the song Yaara o Yaara from the movie Jeet where Sunny Deol tries to dance along with his co-actor Karishma Kapoor. Prakash Jha has many years of experience in the film industry and performed various roles, but as an actor we feel it is his inborn attribute which was shown in this short article of Jai Gangajal reviews and his acting.
Audience tilting towards serious and comedy movies
It has been many years people are watching romantic movies, but now preference have changed where they feel to see real life based events and films. Crime Patrol is one such television serial which shows real life events and case solving. Comedy and real event based movies are catching eyes of audience, and these actors are much applauded by the people. Let's hope to see such real life event based movies from Prakash Jha as an actor again!!!