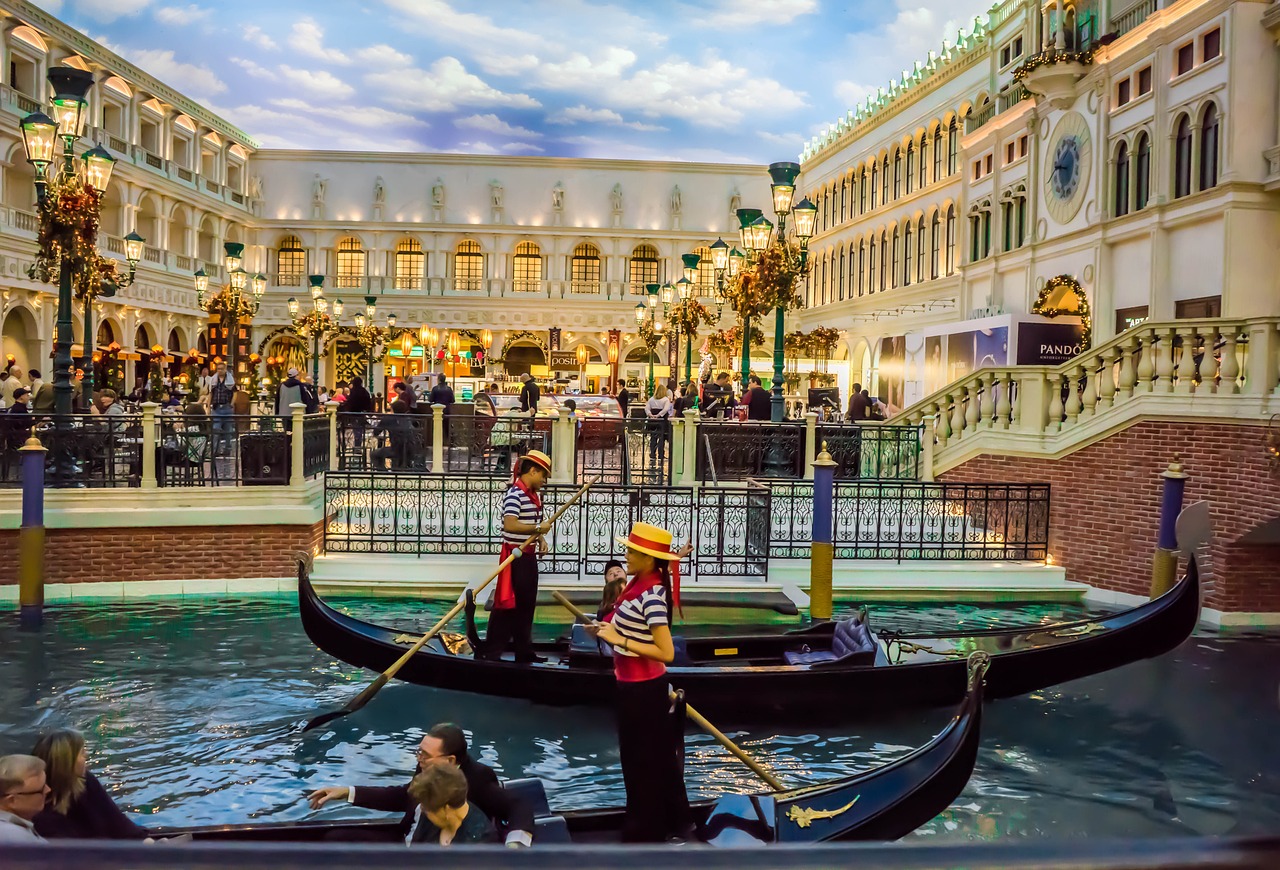 So, are you up for an exciting vacation with your family? Las Vegas is a place which is exceptional in itself! This is one of the most highlighted cities in the world, primarily known for shopping, gambling, entertainment and especially nightlife. This is a leading commercial and cultural city. Here is the list of things to do in Las Vegas if you are visiting here for the very first time with your family. Yes, your family and kids are with you, so here are some family-friendly plans and places you need to know before visiting Las Vegas.
Fountains of Bellagio Water Show
As Bellagio Fountain can be the center point of attraction for your family, it deserves the first spot. You and your family can experience water, and light shows combined with opera and pop numbers visible from different locations. Do not miss the famous Vegas strip sidewalk. The fountain show runs from 3 pm to 8 pm on weekdays, and on Saturday and Sunday, it does start early! Do not miss this at all.
Welcome Board of Las Vegas
Searching for a photogenic place for your family? The Las Vegas signed welcome board is the place for you! This is an enduring visual for your family. Spend some time over there, click some pictures, and create moments!
Seven Magic Mountains
Who doesn't love color? Especially your kids will definitely love the Seven Magic Mountains. This looks like colorful crayons; the boulders are stacked 30 feet from the ground. The Vegas desert landscape that you can experience from here is equally beautiful. Moreover, it can be a perfect place for taking photos and reels.
The Flamingo Wildlife Habitat
It is the ideal time for something wildlife. The Flamingo Wildlife Habitat is the home of some exotic fish, turtles and birds, specifically, the pink Chilean flamingoes. The fish, ducks, ibis and pelicans are fed at 8:30 am & 2 pm on a regular basis. Spend some quality time with your family with the flamingo family.
Don't miss the Circus Circus
Las Vegas is also popular for some incredible circus shows. You definitely don't want to miss free performances in the Carnival Midway. The show starts at 11.30 am every single day and includes acrobatics, feats of strength & balance, artistry of umbrellas and clowns. The entire show is extremely entertaining for your kids. Missing this is not an option!
Ultimate Magic Shows
If you are still thinking about things to do in Las Vegas, here is the most jaw-dropping option! The most respected and well-known magicians perform every year in Las Vegas. The city itself is magic, with some add-on touches by the magicians. Some of the most incredible magicians are going to perform this year, including David Copperfield, Penn & Teller, Shin Lim, Mat Franco and many more. Read more to know about the magic shows in Las Vegas.
Lake of Dreams Show
Every half hour, the Lake of Dreams show is a great catch for tourists. This amazing show of puppetry and holographs starts at 8 pm and till 12:30 am it continues. With four thousand lights, puppetry and holograph projected on the pine-topped breathtaking mountain and a waterfall, it is one of the best visiting spots for a first-timer.
We have listed seven must-do things in Las Vegas when you are on vacation. Evidently, there are so many other options that you may start feeling puzzled. Shelby Museum, Haus of Gaga, Mirage volcano eruption and more activities are there to make your trip remarkable. So, it is better to gain some prior knowledge about the place you will visit. Pack all your essentials. It's time to head towards Las Vegas.